The Museum of the City of New York presents The Twin Towers and the City: Photographs by Camilo Jose Vergara, on view Sep 3 through Dec 4.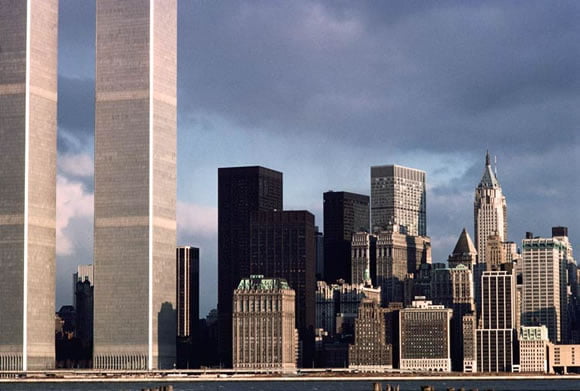 Camilo Jose Vergara, The Twin Towers and the City View from Exchange Place, New Jersey 1978. Courtesy of the photographer

MacArthur award-winning photographer Camilo Jose Vergara's four decades-long study of the World Trade Center captures the Twin Towers' place in the history of the city, their colossal presence on New York's skyline, and their surprising gracefulness. Beginning in the 1970s, the photographer repeatedly turned his lens on the towers from vantage points throughout the metropolitan area. The resulting images, showing Brooklyn, New Jersey, the Bronx, or Manhattan in the foreground with the towers in the distance, are a startling and poetic reminder of how ubiquitous the towers were in the landscape of city life, even in spots far removed from Lower Manhattan. The exhibition will also highlight multiple sequences – many never before exhibited — showing changing views from the 1970s, 1980s, 2001, and 2011. Together, they document the remaking of the city's skyline as well as surrounding neighborhoods, shedding new light on the ever-transforming metropolis.
The Twin Towers and the City: Photographs by Camilo Jose Vergara is made possible with the generous support of the Murphy Family in memory of James F. Murphy IV, Rabobank International, and an anonymous donor