The Frederik Meijer Gardens & Sculpture Park, Grand Rapids presents Beverly Pepper. Palingenesis, an exhibition on view May 25 – August 26, 2012.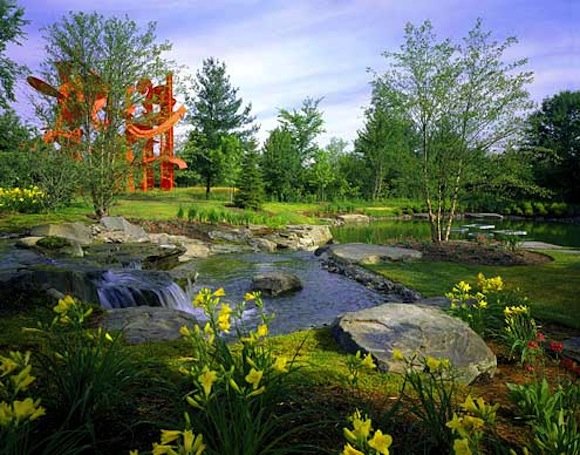 Frederik Meijer Gardens & Sculpture Park
Beverly Pepper has been a major force across the international scene since she first captured widespread critical acclaim in the 1960s. This exhibition focuses exclusively on her pioneering efforts in metal beginning with her debut at the famed Spoleto exhibition in 1962 through major recent efforts. Charting her innovation and determination, iconic works from across her repertoire will be on view. This is the first major presentation on Pepper in recent years and the first to explore the power and vision of her work in steel. From daring, welded steel of the early 1960s, to pristine geometric works of the late 1960s and 1970s, to the upright sentinels known in public and private collections around the world, the exhibition carries through to ascending monoliths of recent years. This exhibition will be accompanied by archival information and a fully illustrated catalogue.
Frederik Meijer Gardens & Sculpture Park
1000 East Beltline NE
Grand Rapids, MI 49525
(616) 957-1580 Toll-Free: 888-957-1580
www.meijergardens.org