Bergen Kunsthall presents Details an exhibition on view 9 September–30 October 2011.
The point of departure for the exhibition Details comes from Rastko Močnik's collection of texts entitled How much fascism?, published in 1995. The basic postulate uttered by Močnik still remains—the question is not "fascism—yes or no?" but "how much fascism?"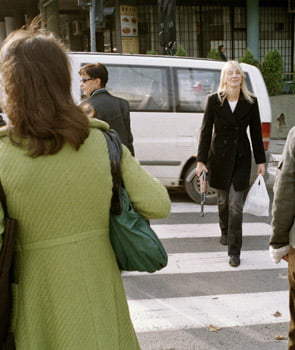 In the midst of the disintegration of Yugoslavia, Močnik related the conflicts and the rise of fascistic forces in geographies "from the Adriatic to Siberia" to the structural consequences of the induction and re-construction of peripheral capitalism. At the time of the establishment of several new state entities based on nationalistic ideologies, Močnik outlined the number of social conjunctures crucial to this process, their anti-anti-fascism and cultural policies with racist undertones. He detected fascistic social effects within, but also outside peripheries, relating them to general processes restructuring the public sphere in late capitalism. His writing thus clearly opposed the discourse that was upholding the false dichotomy between Western tolerance and multiculturalism at the time, and the excessive, extremist ethno-nationalism of the regressive periphery.
A fundamental ideological shift has occurred in the meantime—there is not even the declaratory proclamation of multiculturalism, and calls for 'protection of the integrity of tradition and cultural values' have become almost obligatory rallying cries of Western politicians. Today, during an alarming right-wing ascendancy throughout Europe, we should direct our gaze beyond the 'peripheries' and into the core of liberal democracies.
Obviously, open manifestations of fascism are fairly easy to recognize (in as much as there are more and more of them), but the exhibition proposes to turn our attention to the silent fascism that is becoming normalized through the systematic violence seeping into the laws and everyday administration practices of the nation-states, and to assess mechanisms of oppression and various symptoms of contemporary fascism presented as unavoidable, pragmatic necessities. In other words, we have to look at the details.
With support from:
Ministry of Culture of the Republic of Croatia
City of Bergen, Department of Culture, Church Affairs and Sports
Hordaland County
Norwegian Ministry of Culture
Image: Milica Tomić, "One day, instead of one night, a burst of machine-gun fire will flash, if light cannot come otherwise," 2009.
Bergen Kunsthall
Rasmus Meyers allé 5
5015 Bergen, Norway
+47 55 55 93 11
[email protected]
www.kunsthall.no