A new trophy will be introduced at the 2011 National Design Awards Gala Oct. 20 at Pier Sixty in New York. Created by The Corning Museum of Glass in collaboration with Cooper-Hewitt, National Design Museum, the trophy features a new take on the original twisted asterisk form, designed in 2000 by William Drenttel and Jessica Helfand.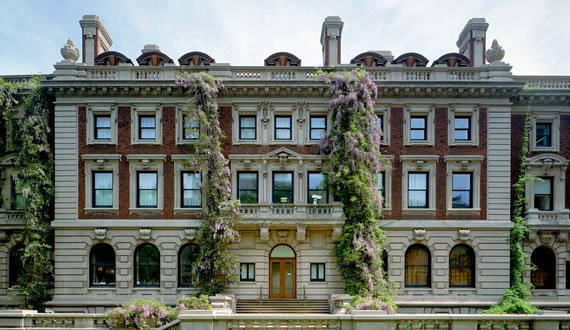 Carnegie Mansion Photo: Dennis Cowley
The trophy is the physical embodiment of the National Design Awards celebration of innovation and excellence in American design. For the first decade, the trophies were produced by Saint-Gobain Advanced Ceramics. In 2010, Smart Design, that year's winner in Product Design, took the form of the original trophy and introduced a new stainless-steel composite material. For this year's trophy, The Corning Museum of Glass worked with a team from Cooper-Hewitt to design the new trophy in glass.
Cooper-Hewitt, National Design Museum is the only museum in the nation devoted exclusively to historic and contemporary design. The museum presents compelling perspectives on the impact of design on daily life through active educational programs, exhibitions and publications