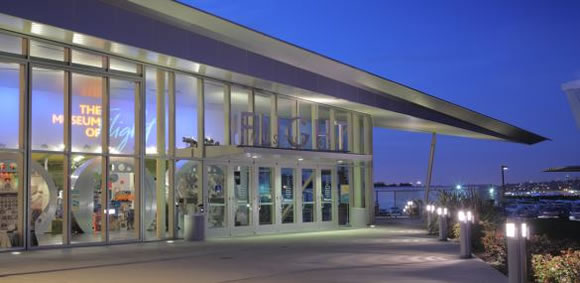 SEATTLE – The Museum will host six free book signings from June through August. Some signings will be preceded by a lecture. Lectures are free with admission to the Museum.
June 23, 11:00 to 3:00
Book Signing
Barry Martin, Author of "Forgotten Aviator: The Royal Leonard Story."
July 2, 11 a.m. to 3 p.m.
Book Signing
Ted Huetter, author of "Edwards Air Force Base."
July 3, 11 a.m. to 3 p.m.
Book Signing
Sam Howe Verhovek, author "Jet Age."
July 6, 11 a.m. to 3 p.m.
Book Signing
Dr. Dean Hunter, author of "For Love of Life and Country."
Aug. 18, 2 p.m.
Lecture and Book Signing
Paula Becker and Alan Stein, authors of "The Future Remembered: The 1962 Seattle World's Fair and its Legacy."
August 19, 2:00 p.m.
Lecture and Book Signing
Distinguished Fly Cross recipients will sign copies of the book, "On Heroic Wings, Stories of the Distinguished Flying Cross."
The Museum of Flight is located at 9404 E. Marginal Way S., Seattle, Exit 158 off Interstate 5 on Boeing Field half-way between downtown Seattle and Sea-Tac Airport. The Museum is open daily from 10 a.m. to 5 p.m. Admission is $17 for adults, $14 for seniors 65 and older, $13 for active military, $9 for youth 5 to 17, and free for children under 5. Group rates are available. Admission on the first Thursday of the month is free from 5 to 9 p.m. courtesy of Wells Fargo.
For general Museum information, please call 206-764-5720 or visit museumofflight.org